So, these books are coming out this week, if you missed them, or didn't realize – here they are…
---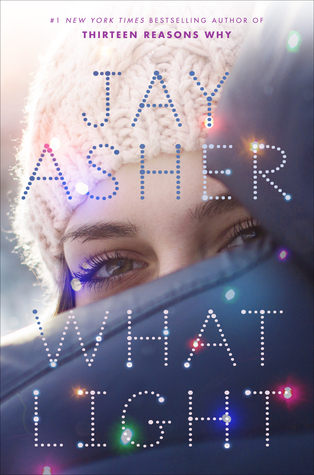 Synopsis:
Sierra's family runs a Christmas tree farm in Oregon – it's a bucolic setting for a girl to grow up in, except that every year, they pack up and move to California to set up their Christmas tree lot for the season.  So Sierra lives two lives: her life in Oregon and her life at Christmas.  And leaving one always means missing the other.
Until this particular Christmas, when Sierra meets Caleb, and one life eclipses the other.
By reputation, Caleb is not your perfect guy: years ago, he made an enormous mistake and has been paying for it ever since.  But Sierra sees beyond Caleb's past and becomes determined to help him find forgiveness and, maybe, redemption.  As disapproval, misconceptions, and suspicions swirl around them, Caleb and Sierra discover the one thing that transcends all else: true love.
What Light is a love story that's moving and life-affirming and completely unforgettable.
---
Synopsis:
In late-eighteenth-century Ireland, accidental stargazer Caroline Ainsworth learns that her life is not what it seems when her father, Author, throws himself from his rooftop observatory.  He has chosen death over a darkened life, gone blind from staring at the sun in his obsessive hunt for an unknown planet near Mercury.  Caroline had often assisted her father with his observations; when astronomer William Herschel discovered Uranus in 1781, she watched helplessly as unremitting jealousy drove Arthur to madness.
Grief-stricken, Caroline at first abandons the vain search, leaves Ireland for London and tries to forget her love for Finnegan O'Siodha, the tinkering blacksmith who was helping her father build a massive telescope larger than Herschel's own.  But she later discovers that her father has left her more than the wreck of an unfinished telescope: his cryptic atlas holds the secret to finding a new world at the edge of the sky.  As Caroline reluctantly resumes the search and confronts her longing for Finnegan, Ireland is swept into rebellion, and the lovers are plunged into its violence.
This is a novel of the obsessions of the age – scientific inquiry, geographic discovery, political reformation – but above all astronomy, the mapping of the solar system, and beyond.  It is a novel of the quest for knowledge and also – just as importantly – for human connection.  The Blind Astronomer's Daughter is rich, far-reaching, and unforgettable.
---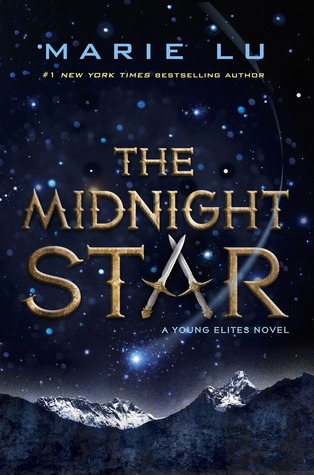 Synopsis:
The thrilling finale to the New York Times bestselling Young Elites series from 'hit factory' Marie Lu.
There was once a time when darkness shrouded the world, and the darkness had a queen.  Adelina Amouteru is done suffering.  She's turned her back on those who have betrayed her and achieved the ultimate revenge: victory.  Her reign as the White Wolf has been a triumphant one, but with each conquest, her cruelty only grows.  The darkness within her has begun to spiral out of control, threatening to destroy all that she's achieved.
Adelina's forced to revisit old wounds when a new danger appears, putting not only Adelina at risk but every Elite and the very world they live in.  In order to save herself and preserve her empire, Adelina, and her Roses must join the Daggers on a perilous quest – though this uneasy alliance may prove to be the real danger.
Bestselling author Marie Lu concludes Adelina's story with this haunting and hypnotizing final installment to the Young Elites series.
---
Synopsis:
In her twenty-fifth adventure, vampire hunter and necromancer Anita Blake learns that evil is in the eye of the beholder…
Anita has never seen Damian, her vampire servant, in such a state.  The rising sun doesn't usher in the peaceful death that he desperately needs.  Instead, he's being bombarded with violent nightmares and blood sweats.
And now, with Damian at his most vulnerable, Anita needs him the most.  The vampire who created him, who subjected him to centuries of torture, might be losing control, allowing rogue vampires to run wild and break one of their kind's few strict taboos.
Some say love is a great motivator, but hatred gets the job done, too.  And when Anita joins forces with her friend Edward to stop the carnage, Damian will be at their side, even if it means traveling back to the land where all his nightmares spring from… a place that couldn't be less welcoming to a vampire, an assassin, and a necromancer.